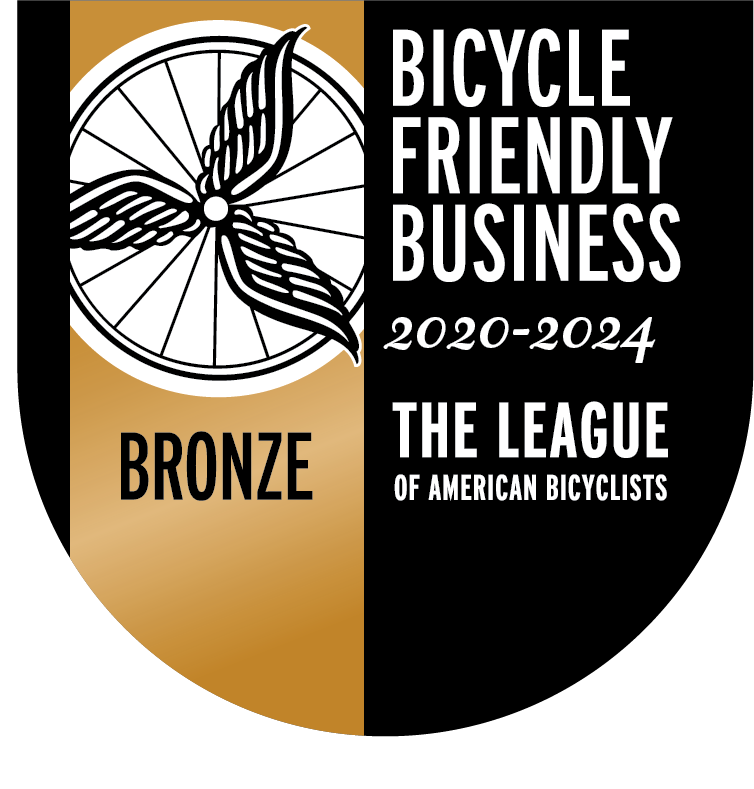 Freedman Seating has earned recognition as a Bronze Bicycle Friendly Business from the League of American Bicyclists!
READ: 75 ORGANIZATIONS EARN BICYCLE FRIENDLY BUSINESS AWARDS THIS SPRING
We've joined the movement of 1,416 local businesses, government agencies, and Fortune 500 companies across the United States, including fellow Chicago-based recipients Groupon and Goose Island Beer Company, in transforming the American workplace to be more welcoming to our customers and employees who bike. We know so many more of you are biking during the pandemic, and we are proud to support the health and well-being of our community by being more welcoming to people choosing to bike.
 "Since Freedman applied for the Bicycle Friendly Business award in February 2020, much has changed across the country," said Bill Nesper, executive director of the League of American Bicyclists. "What hasn't changed is the commitment of our Bicycle Friendly Business award winners to the health and well-being of their employees, customers, and community through the promotion and encouragement of bicycling as a means of transportation, fun, and fitness." 
Freedman joins 75 other new and renewing BFBs in the League's Spring 2020 round of BFB awards, which includes government agencies, Fortune 500 companies, bike shops, and others across industries, all united in a commitment to transform American workplaces to be more welcoming to customers and employees who bike. The Bicycle Friendly Business award recognizes an organization's contributions over months and years to the movement to build a Bicycle Friendly America for everyone.
Will O'Connor, Design Engineer and founder of the FSC Bicycle Club says "with this designation I hope that more employees at Freedman Seating can discover the possibilities of bike commuting and experience similar benefits as I have."
As part of the BFB network, Freedman will have access to a variety of tools and technical assistance from the League to become even more welcoming to people who bike. When employees bike, great things happen: decreased carbon footprint, reduced healthcare costs, they feel connected to the community, and it adds to fun and healthy work culture.
"Commuting to work on a bicycle has been transformative for my life. Now I have much more exercise built into my daily schedule, I feel better when I arrive to work, and I can commute without adding to traffic or carbon emissions," explains O'Connor.
Learn more about the League's Bicycle Friendly Business program at bikeleague.org/business.
Learn more about Freedman's company mission and culture.
Bicycle Friendly Business is a Registered Trademark of the League of American Bicyclists; used with permission.