Strap yourself in and find out how Freedman Seating has become the cornerstone of the transportation industry.
Since 1892, Freedman Seating (Freedman) has been engineering and manufacturing seats and seating-related products for a variety of commercial applications. Handed down over four generations, the family-run business has gone on to become North America's leading supplier of transportation and safety seating solutions.
The company has securely fastened itself to descriptors and tenets such as quality, innovation, and safety. Above all else, Freedman is recognized as a leader in the industry for developing technically advanced and protective seating products, which are delivered on time and with high-end customer service and aftersales support. Products include bus, rail, marine, and delivery truck seating, as well as those for specialty and commercial vehicles.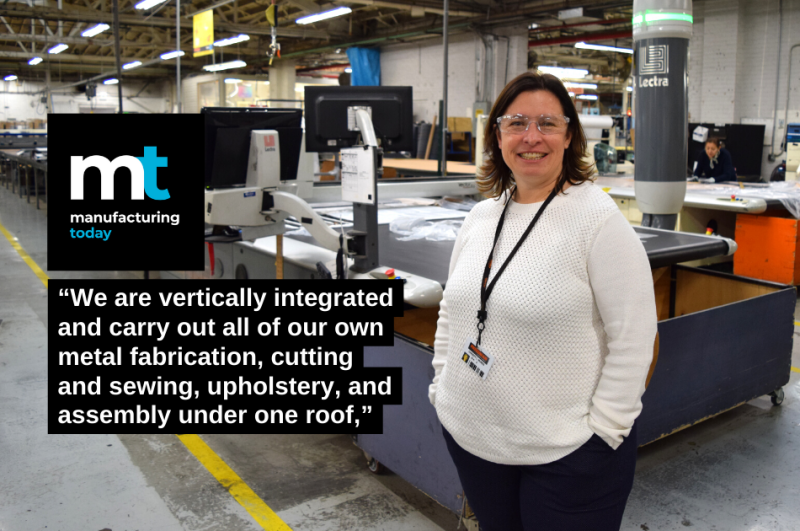 Investing in innovation
Freedman manufactures its products in a state-of-the-art 400,000-square-foot facility in Chicago, Illinois, where the business is also headquartered. "We are vertically integrated and carry out all of our own metal fabrication, cutting and sewing, upholstery, and assembly under one roof," begins Christy Nunes, COO at Freedman, who recently sat down with Manufacturing Today to get us up to speed with the latest developments at the company.
"We have invested heavily in metals fabrication with both flat and tube lasers, tube bending equipment, press brakes, and robotic welding, which allows us to control our own destiny as far as product quality and lead times are concerned."
Freedman also has a sister company, Freedman Mobility Seating, based in Rochester, Indiana, which creates luxury seating products for the executive shuttle and limo bus market. The facility is primarily focused on the cut, sew, and assembly of its Eleganza luxury product line.
Exceeding standards
Distributing its market-leading goods to major Original Equipment Manufacturers (OEMs), over 250 bus distributors, the federal government, plus multiple states and municipalities, Freedman has – to say the least – carved out a name for itself within the transportation sector, and employees are recognized as experts in their field.
As Christy goes on to explain, however, that reputation was not built in a day. "We have been anticipating the needs of our customers for decades," she asserts. "As such, we are known for providing a safe and effective range of products that exceed customer expectations in terms of quality, service, and cost. We have been the leading manufacturer of transportation seating solutions for an incredibly long time. We draw from years (and years) of expertise, along with ongoing feedback from our close customer and vendor relationships, to stay ahead of the curve and, consequently, produce new solutions that reflect what our clients need."
"Above all else is safety," Christy adds. "In our line of work, that must always come first. Fortunately, we have been an innovator in terms of safety for decades. In fact, we have a separate division called Freedman Test Lab, which is A2LA-accredited and provides Federal Motor Vehicle Safety Standards (FMVSS) testing for our products and installation processes."