November 15, 2022
Product Update – GO-ES Foldaway Cover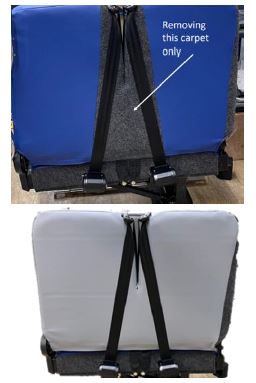 We are informing all customers of a modification to the GO-ES SpaceSaver Foldaway seat cover. Effective December 1, 2022, carpet will no longer be used on the back portion of the cover. Instead, the back will match the rest of the cover using the same upholstery. This modification is meant to enhance aesthetics while improving manufacturing process and production efficiency, allowing Freedman to hold a competitive price without compromising quality.
What does this mean for Freedman Seating customers?
New orders beginning 12/1/22 will no longer have the carpet on the back.
If you require carpet on the back to match existing seats in a run, please contact customer service at (773) 524-2440.
This only applies to the GO-ES Foldaway. This does not affect other variations of the GO-ES seat or seat belt function.
The seat remains FMVSS compliant.
This change has no immediate effect on pricing.
Replacing existing covers is not necessary.
We understand the importance of consistency and quality; therefore, this update will be permanent.
Upholstery Update – Docket 90 Vinyl and Level Changes
We're proud to offer high performing, transportation grade upholstery options. As we continue to source materials from the industry's most trusted mills, we keep price, availability, and performance specifications top of mind.
Camira Rhino D-90 has been discontinued as a Freedman in-stock material effective immediately. This material will continue to be available for special order.
Bluejay 62111003
Cadet Gray 62111004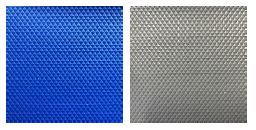 BusTextil Docket 90 available beginning January 1, 2023. This new Docket 90 vinyl will be available as a Level 5 in-stock collection in two colors. An embossed texture makes BT90 a great looking and safe vinyl option for any application.
Blue 62142000
Gray 62142001
Vinyl level changes effective January 1, 2023:
Docket 90 – Level 5
Prevail Standard – Level 5
Prevail Kevlar – Level 6
FR Blok 2000 PermaGuard – Level 6
What does this mean for Freedman Seating customers?
These are level changes only.
Part numbers will stay the same.
Performance specifications will stay the same.
All new orders will include new level pricing for materials listed above.
Please contact your regional Freedman sales rep or customer service at (773) 524-2440 for questions about these changes.