Freedman Seating is excited to announce we're exhibiting at Work Truck Week 2022, held March 8–11 at the Indiana Convention Center. This will be the first in-person WorkTruck show since 2019.
For more than 20 years, the people who design, build, use and maintain the work trucks and equipment the world relies on have gathered every March to see the industry's latest products and technology, learn from one another and discuss how to improve the future.
What started as a trade show has evolved to meet the changing needs of the industry. The event has expanded beyond the walls of Indiana Convention Center to encompass hotels, restaurants, sports arenas, concert venues and the streets that connect them. From Monday to Friday, its energy, scale and intensity encompass the city — making Work Truck Week a one-of-a-kind industry experience.
Get up close to new equipment offerings from 500 exhibitors
Hear truck OEM plans and upfitter solutions
Identify operational improvement strategies
Optimize commercial vehicle design and specification
Evaluate vendors' latest offerings
Meet with current and prospective customers
Find new business opportunities and ways to stay competitive
Collaborate with management, product and engineering teams
REGISTER FOR FREE!
We're pleased to provide you with a promo code WT212 for free registration.
New Products on Display at Booth #1924
Freedman Seating offers a comprehensive line of seating products for work and delivery truck markets. Whether you're looking for driver seats, pedestals, or jump seats, Freedman Seating has a product to meet your truck needs.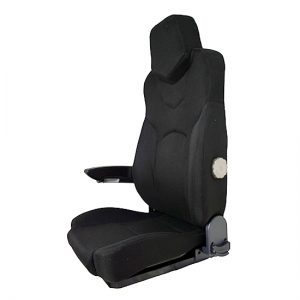 Dan Cohen (President) and Matt Pollard (OEM Sales Manager) will be in-person. Visit our booth to learn more about these new products!
The Freedman Sport 2.0 Driver Seat and Last-Mile Driver Seat are designed, tested and built to comply with all applicable FMVSS requirements. With standard recliner, 2-way adjustable lumbar and European styling, these driver seats are the ultimate in driver seat comfort and value.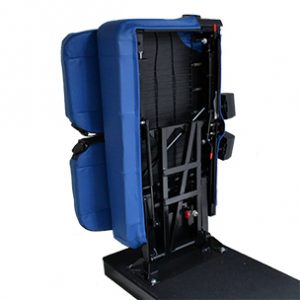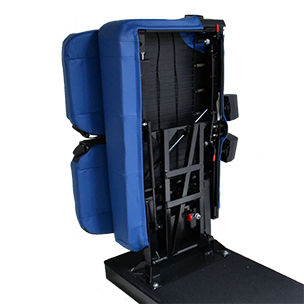 Reintroducing our popular ADS Driver Seat — North America's toughest delivery truck seat is suitable for any walk-in style delivery truck or specialty vehicle.
The newly redesigned GO-ES Foldaway Seat is the slimmest, lightest, and most customizable 3-point foldaway on the market. The upgraded SpaceSaver design provides even more aisle space when the seat is in both stowed or deployed positions. Designed with your customers in mind, this seat is delivered option-ready for easy maintenance and accessorizing in the field. Whether creating space for a wheelchair passenger, or making room for luggage, Freedman's GO-ES Foldaway will exceed your needs.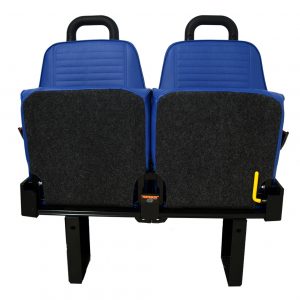 The EconoFlip Seat has been re-engineered with safety and style in mind. Now available with optional USR (Under Seat Retractor) seat belts, the EconoFlip comes standard with a Feather Weight Low-Back style split back for easy pass thru of the belt and buckle. Available as a single or double passenger assembly, the EconoFlip has been designed with an easy to install, innovative connecting system allowing single units to be efficiently ganged together over any wheelwell for multiple passenger, perimeter seating applications. The infinitely adjustable legs provide flexibility and reduced installation time.