Two Art Deco buildings once held car accessory manufactures. They've been brought back to life by the family-owned Freedman Seating Company.
Lots of Chicago-area buildings make you stop and ask: "What's that building?" WBEZ's Reset is collecting the stories behind them! You can also find them on this map.
It may not be obvious at first glance, but a pair of old industrial buildings on the western edge of West Humboldt Park are siblings.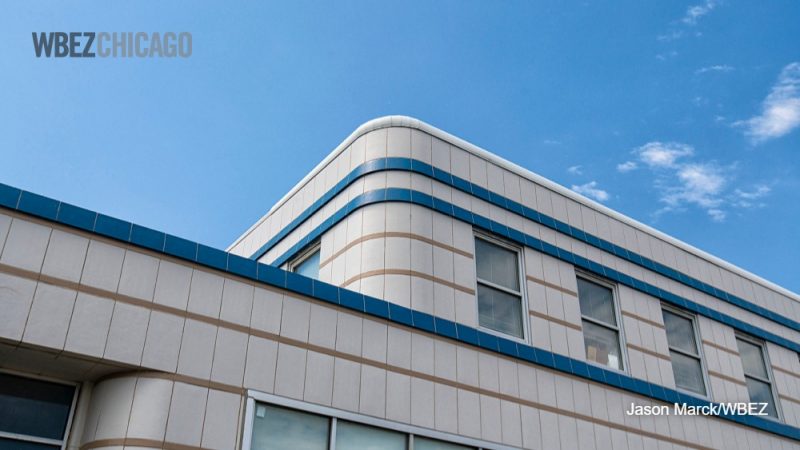 The one at 4545 W. Augusta Blvd. is the showoff of the two, a long, streamlined building in blue, white and glass that suggests the cruise ships and fast trains of the 1930s.
Immediately to its east, at 4501 W. Augusta Blvd., is the more restrained sibling. It's almost exactly the same shape but made of brick: long and low with rounded edges, plus horizontal stripes and bands of windows.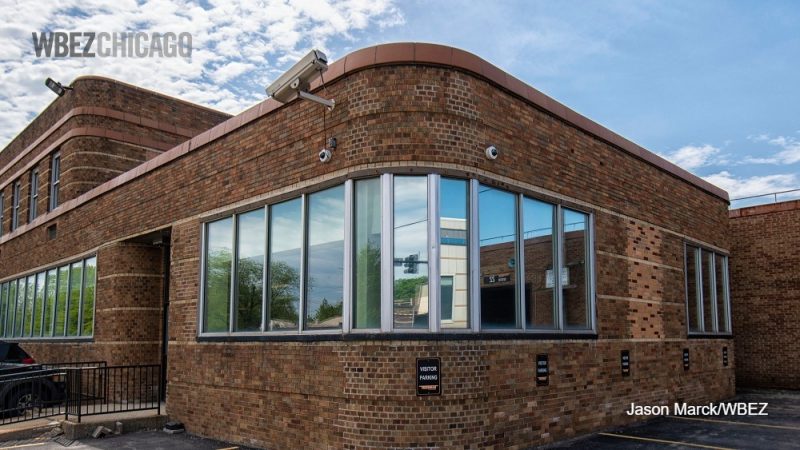 That the two buildings have a strong family resemblance isn't an accident: Designed by the same architect, they were built one year apart in the late 1930s, both for car accessory companies. The blue-and-white one was built in 1937 for Motorola, the first company to popularize car radios. The sober one was built the next year for Tropic-Aire, a company whose invention heated a car's interior using water, the way radiators heat a house.
While they were originally separate buildings, they're now connected into one 450,000-square-foot factory for the Freedman Seating Company, a fourth-generation family business that manufactures seats for public transit agencies, including the CTA, airport shuttle buses and New York City ferries.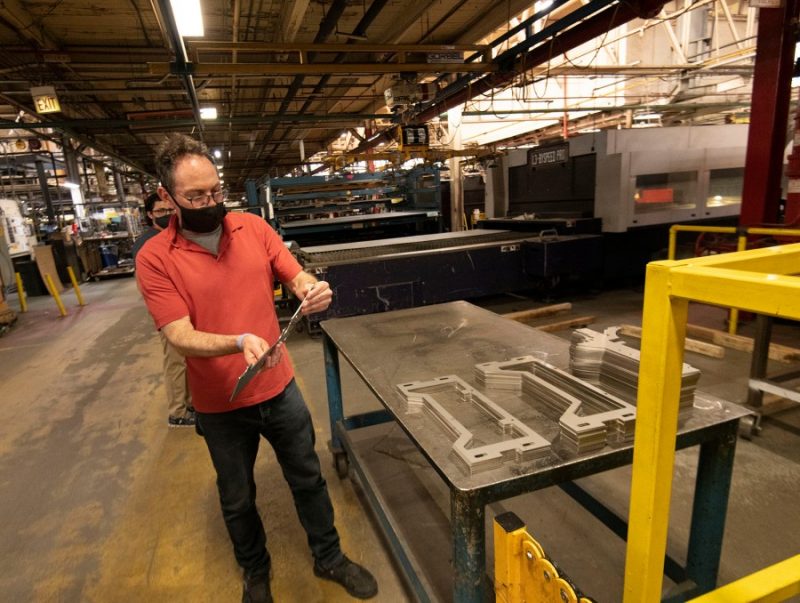 Today Freedman is run by Craig Freedman, the great-grandson of Hyman Freedman, who upholstered baby carriages and other vehicles for Columbia Cab Company at the 1893 World's Columbian Exposition. He took home honorable mention for his skills.
"I love driving up to our building because it's this majestic Art Deco façade that brings a little bit of joy to me," Freedman said of the blue-and-white building he bought out of bankruptcy in 1998. He bought the brick building in 2010, and said he's proud to be carrying on the manufacturing tradition of those who used the space before his family. 
Streamline Moderne's popularity
The first of those users was Galvin Manufacturing, founded in 1928 by brothers Paul and Joseph Galvin. Beginning in 1928, Paul led a team of engineers in developing a radio that could be installed in cars more cheaply. Other car radios were selling for $235; the first Galvin model sold for $110 (about $1,600 today). The company would later be renamed for that brand of car radios — Motorola.
Read the full story by Dennis Rodkin here.