Freedman PPE Supplies Protect In Public and Shared Spaces
Freedman Seating, transportation's #1 supplier of seats and safety solutions develops new products to help fight the spread of germs in hotels and hospitality, medical, commercial and professional buildings and places of worship.
Last April, Freedman Seating Company, with essential manufacturing in Illinois and Indiana, introduced a new line of safety products intended to help curb the spread of germs on commercial and mass transportation. Today, Freedman is proud to announce the development of PPE for public spaces.
"There is nothing more important to us than to protect the safety and well-being of our employees, business partners and America's economic infrastructure. Every decision we make and action we take keeps those principles in mind." said Dan Cohen, President of Freedman Seating. "Our team is proud to develop and manufacture PPE to help keep America moving, responding and delivering hope."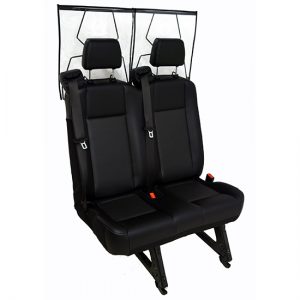 Freedman's Passenger (and Public) Protective Equipment, or PPE, includes several products that have been tried and tested in public places:
Passenger Sneeze Guards – Made from a clear, soft yet durable vinyl that is easy to replace, easy to clean, and UV and Mildew resistant. It is mounted at the top of a passenger seat, behind the passenger's head, providing protection from sneezes, coughs, droplets and other airborne person-to-person threats and germs. These guards can be easily added in the field to existing Freedman passenger seats or Ford™ Transit Wagon passenger seats. A safe solution for hotel, medical and community transit needs.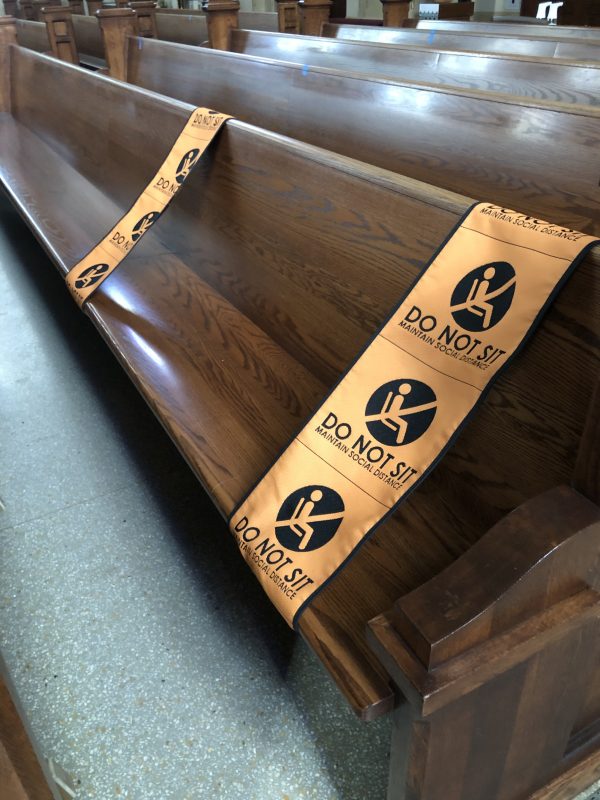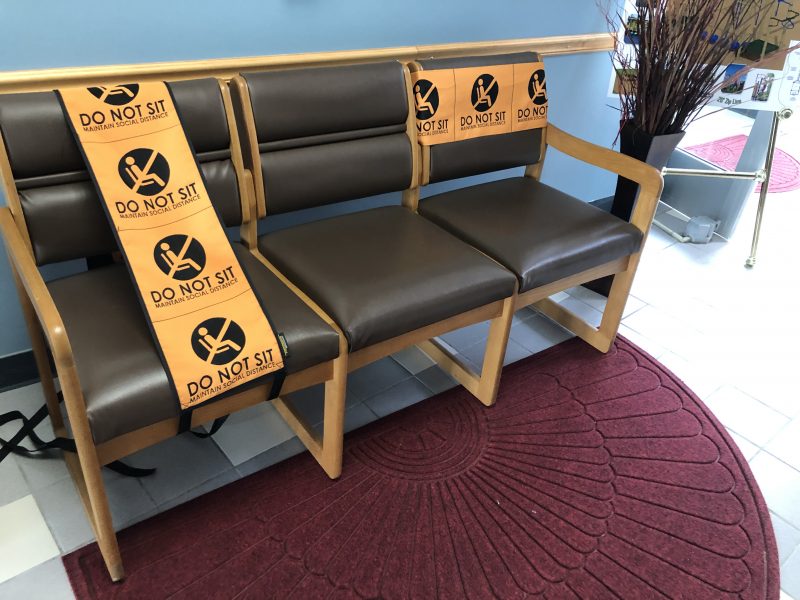 Social Distance Seat Bands – Communicate social distancing restrictions with a durable seat band, wrapped around any seat designated "Do Not Sit" in English and/or Spanish. These antimicrobial bands can be applied to any seat application in a vehicle, waiting room, office building, lobby, venue, etc.
"Adding PPE is a significant step forward in improving safety and trust within our commercial and professional spaces at a time when attracting and retaining customers is extremely tough," said Cohen.
This new line of PPE products represents another major benchmark in Freedman's 125-year history as an innovator of seating and safety solutions.
*Freedman Seating Co. Passenger Guard assemblies are manufactured with materials and tolerances that are crafted to safely and reliably pair with Freedman Seating brand passenger seat products.  Freedman Seating recommends against combining other manufacturers' accessories with genuine Freedman Seating Co. products—and expressly disclaims any liability for damages or injury arising out of any such unauthorized combinations.
—–
Freedman Seating is a seat manufacturer in Chicago, IL; designing, engineering, and manufacturing seat related products for many different markets, including small bus, mid-size coach, heavy-duty transit, rail, marine, delivery truck, and para-transit. Freedman Seating is an ISO 9001 registered company with an on-site A2LA Accredited Mechanical Testing Lab. www.freedmanseating.com
Contact: JP Paonessa, Marketing Manager
Phone: 773-524-2440 / Email: jp.paonessa@freedmanseating.com