Celebrated within Engineers Week, Girl Day (February 20) is a worldwide campaign to engage girls in engineering.
Thousands of people–engineers, educators, and others–act as role models, facilitate engineering activities, and educate girls about how engineers change our world.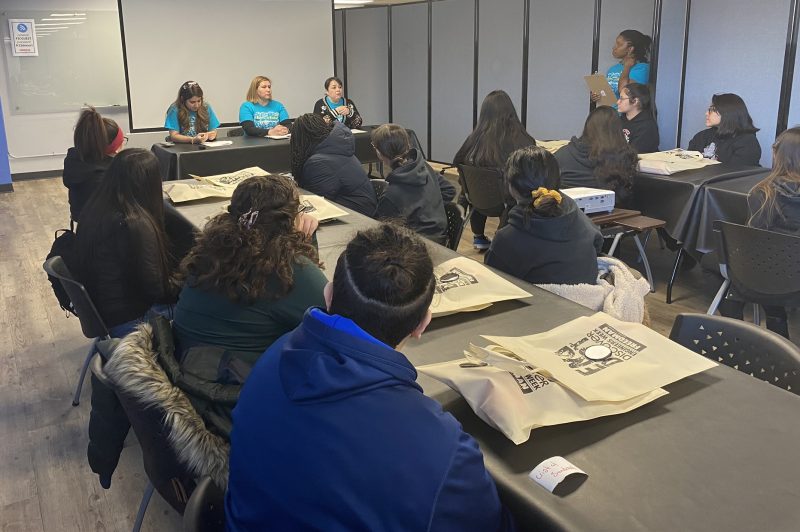 Key findings from DiscoverE's new report, Despite the Odds, found that this simple formula helps girls develop an interest in engineering, build their confidence in their problem-solving skills, and create a STEM identity. Additional questions answered in the study include:
Why Girls Choose Engineering. Giving girls the opportunity to do meaningful engineering activities—with role models—works. It builds their interest, confidence and understanding of engineering. And it works with boys too!
Why Young Women Stay. Young women who persist in engineering have strong support networks and feel like they are part of a community.
Freedman Seating partnered with IMEC (Illinois Manufacturing Excellence Center) and the Cook County Bureau of Administration to identify local high schools to participate in the event. FSC hosted two Chicago Public Schools: Phoenix Military Academy and Carl Schurz High School. 25 young women traveled to Freedman headquarters for the half-day celebration where they were first greeted by Elana Sullivan, Executive Assistant. She kicked off the event introducing Christy Nunes, Director of Operations; and Amy Clary, IMEC Regional Managed. Ms. Nunes and Ms. Clary spoke about their journey into engineering and manufacturing careers and experience navigating these traditionally male-dominated environments.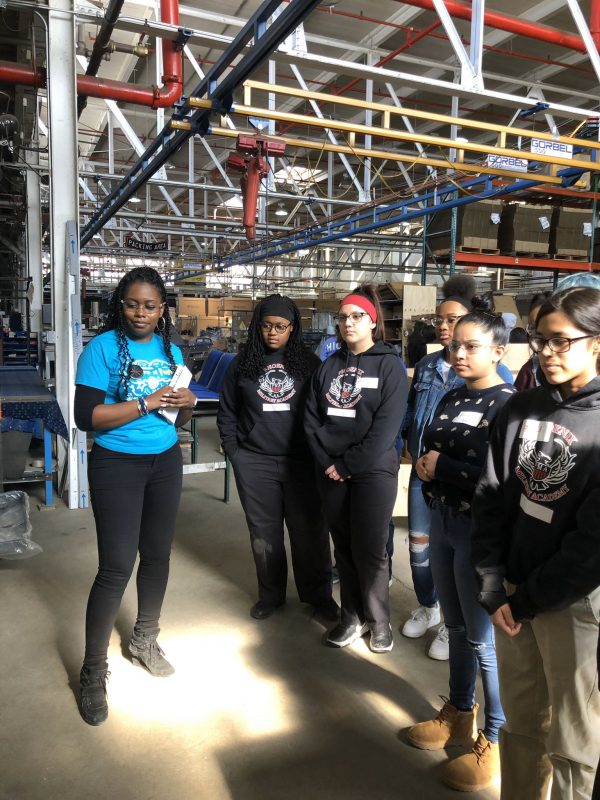 Students then engaged in a Q&A panel discussion focusing on career development with Marisela Williams, Director of Human Resources; Karen Arroyave, Manufacturing Engineer; and Veronica Estrada, HD Transit Manager. Panelists offered their own experience, advice and encouragement for young women to think about careers in engineering and manufacturing.
Karen was joined by Kay Johnson-Smith, HR Generalist, to facilitate a tour of Freedman's nearly 500,000 sq. ft. factory and office spaces; showing students how engineering, manufacturing, and other disciplines come together on a daily basis. A special thanks to other members of Team Freedman across varying functions who offered their unique prospective:
Muriel Hardy-Enge, Transit Assembly Lead
Valerie Galvan, Welder
Jessica Kaminski, Pattern Maker
Nicole Davis, Sewing
Daisy Rivera, Marketing Intern
Anna Kurzawa, Customer Service Manager
Ruby Fernandez, Accounting Specialist
Shelly Hernandez, Purchasing Manager
Back from the tour, students were treated to a visit from Emma Mitts, Alderwoman for Chicago's 37th Ward. She provided additional words of encouragement while speaking of her own experience with family, education, and a career in local government.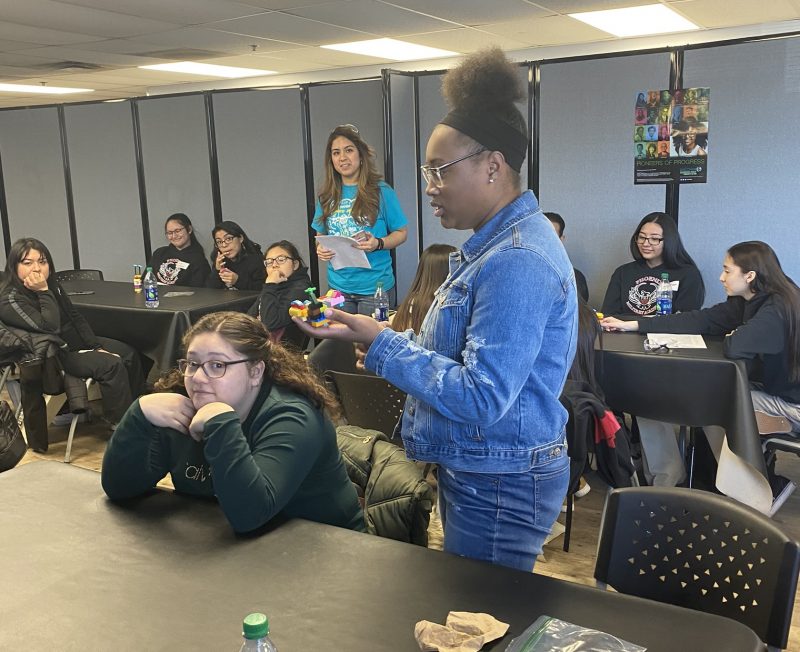 Perhaps the most engaging part of the day came at the end, when students were divided into small groups for a Lego challenge. Karen Arroyave led the activity, which focused on project management and teamwork. Students were given a random collection of Lego pieces with the task of creating a recognizable structure. Changing project managers, adding and removing Lego pieces were among the challenges students faced while building.
Engineers – like all pioneers – use their knowledge, creativity, and sense of adventure to cross frontiers. Engineers have led us into space and deep below the ocean's surface. They have connected millions of people through advances in communications, transportation, and manufacturing. Freedman Seating is committed educating and attracting individuals from all walks of life to explore engineer and manufacturing careers.