Please be advised of the following updates to our seating and upholstery offerings.
New EconoFlip Seat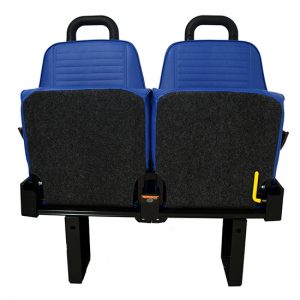 Introducing the upgraded design to our HandiFlip, the new EconoFlip Seat has been re-engineered with safety and style in mind. Now available with optional USR (Under Seat Retractor) seat belts the EconoFlip comes standard with a Feather Weight Low-Back style split back for easy pass thru of the belt and buckle.
Available as a single or double passenger assembly, the EconoFlip has been designed with an easy to install, innovative connecting system allowing single units to be efficiently ganged together over any wheelwell for multiple passenger, perimeter seating applications. The infinitely adjustable legs provide flexibility and reduced installation time.
Note: The Freedman HandiFlip has been discontinued.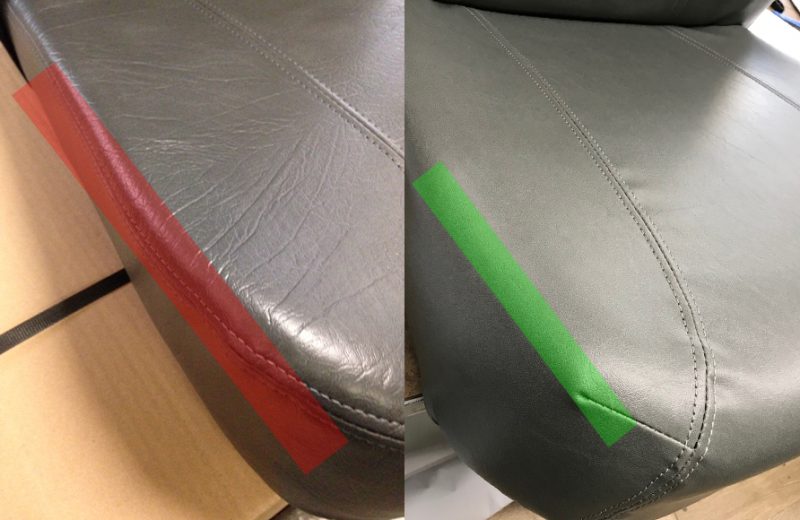 Shield Driver Seat Cover Modification
Our design team has modified the Shield Driver seat cover to accommodate substantial usage in the field. By removing the side seam on the bottom cushion (see image), the new cover provides additional strength and durability for when the driver enters and exits the vehicle.
As of October 2nd, 2019, all new orders have been entered with this improved cover. The previous cover design will be available for aftermarket orders only, upon request.
Featured Closeout Upholstery
The recent discontinuation of several collections has made it possible for Freedman Seating to offer a limited quantity of plush fabric and other products at special pricing. A variety of overstock fabric and vinyl will be featured on a rotating basis. Visit our website for a list of featured items: www.freedmanseating.com/upholstery.
If you have any questions regarding these updates, please contact your Freedman Seating representative.