Freedman Seating Company and FMS Seating once again look to feature new products with safety, comfort and design at the forefront. BusCon comes to you from Indianapolis for the last time. Show organizers have announced a move to Philadelphia in 2020.
This year, BusCon attendees will have multiple areas to view and test Freedman products, including in-vehicle displays.

Freedman Seating | Booth #224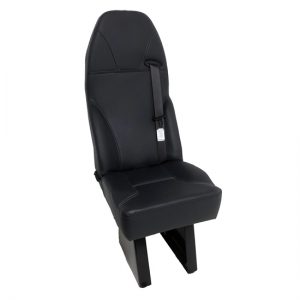 *NEW* Commuter 125
To commemorate our 125th anniversary, we've designed a new seat perfect for vanpool and other commercial use. The Commuter 125 seat by Freedman Seating is lightweight, attractive, comfortable and safe. Engineered and tested in the US, it is FMVSS compliant with all regulations including 202A, 225, 207 and 210. The Commuter 125 highlights our most space-saving features with a thin back cushion for more hip-to-knee room. Safety is priority, so the Commuter Seat is available standard with 3-point shoulder belts with switchable KISI ALR for securing a child seat. Install seats directly into your Ford™ Transit with new transition brackets!
*NEW* Freedman Ford™ Transition Brackets
New transition brackets developed by Freedman Seating Company make it possible to install Freedman 3-point and FMS Eleganza seats onto existing Ford™ legs in a variety of floor plan configurations. FMVSS tested with 3-point seat belts, this new system allows operators, dealers and OEMs to upgrade their Ford™ Transit Wagon interior while using existing OEM legs, floor tracks and hardware. Freedman seats + transition bracket kits are shipped assembled for your Ford™ Transit Wagon.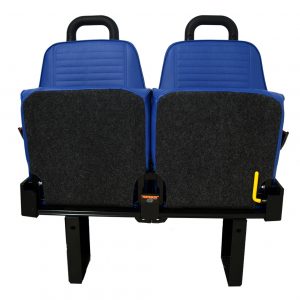 *NEW* EconoFlip
Convenience and quality at a price you can afford. The EconoFlip has been redesigned with an easy to install, innovative connecting system allowing single units to be efficiently ganged together over any wheelwell for multiple passenger, perimeter seating applications. The EconoFlip locks in the upright position when folded up.
Esquire
We gave our engineers two priorities, Safety and Comfort. They gave us the stylish Freedman Esquire seat. Features include height adjustable 3-point shoulder belts, Knee Saver backrests for increased hip-to-knee room, and contoured head rests. The Esquire meets FMVSS 210 and 202A to provide the ultimate combination of safety and comfort for all passengers.
GO-ES
The Freedman GO-ES Seat is designed for flexibility to accommodate your passengers growing needs.  Designed for easy customization, The GO-ES Seat is shipped "option ready" giving you the flexibility to quickly add accessories in the field.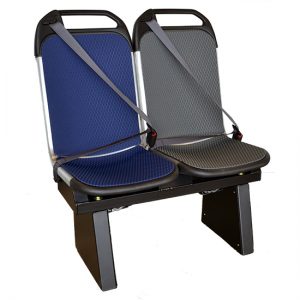 CitiPro 3PT
Ideal for small and mid-size buses and vans, the CitiPro 3PT by Freedman Seating combines comfort, style and safety! European styling, ergonomic design, and 3-point belts make the CitiPro 3PT a seat passengers want to sit in.
FMS Seating
Trieste 3PT
Experience the utmost in luxury, comfort, and style. The Trieste seat is available with several different insert styles and upholstery materials, allowing you to customize the look that best fits your needs.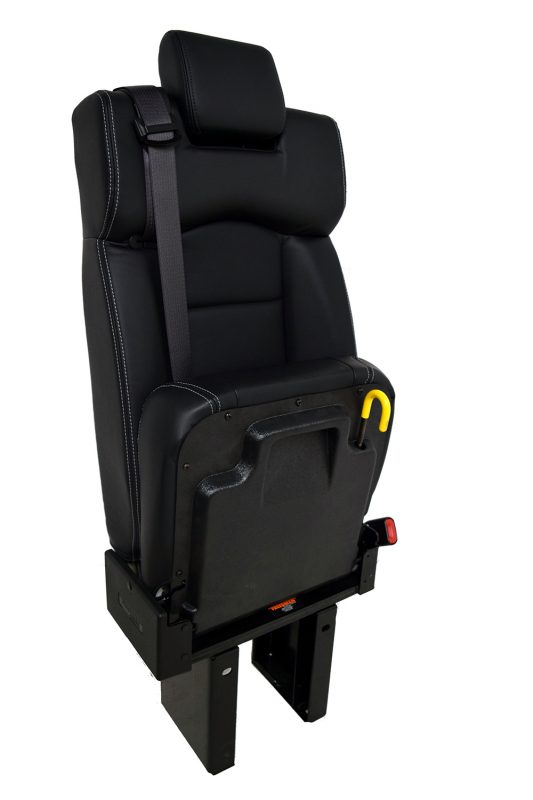 *NEW* Trieste Flip Seat
The most popular seat in the FMS Eleganza Collection is now available as a flip seat!
Venezia 3PT
The newest edition to the popular Eleganza Collection by FMS. The Venezia seat combines comfort, style and safety with deep side bolsters, contrast stitching, and a 3-point seat belt.
Firenze
Available in both rigid and reclining hi-backrests with subtle bolsters and a built-in headrest for added comfort. A unique pattern with the option of contrast stitching makes this seat the perfect addition to our Eleganza Collection.
---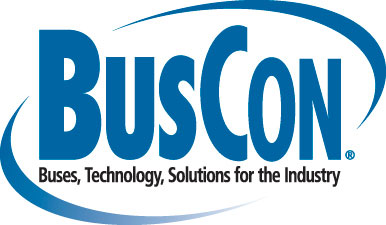 At BusCon, attendees not only see more buses in all shapes and sizes than any other venue, but also the latest vehicles from manufacturers, officials from various associations, companies and their latest technologies. It's the largest bus show in North America. Get a chance to see the latest equipment and products on the market. Talk to officials directly to learn how it works, discuss with peers to see how vehicles and technologies are working.
Who should attend BusCon?
Anyone who is involved with buses including public transit and paratransit, owners and operators of private companies that provides charter, tour, corporate, car rental, high-end, intercity, senior or casino transportation, or plan and/or coordinate university transit, BusCon is where you need to be.
Why attend BusCon?
Whether you are looking to purchase a vehicle or technology that will help increase vehicle or operational efficiencies, looking to enrich your career through education, or just getting out to network with your peers who are also doing what they can to help their operations thrive in today's economy, BusCon will give you the tools you need to professionally refresh and revitalize the way you tackle your business.
What will I learn at BusCon?
BusCon is all about technology.  You'll learn about the latest in alternative fuels and other green technologies; telematics; buses, motorcoaches, vans, shuttles and other vehicles; safety; accessible transportation; regulatory issues; training and more.