Freedman Seating recently hosted a summer fellowship with Bottom Line, a national organization addressing low college graduation rates.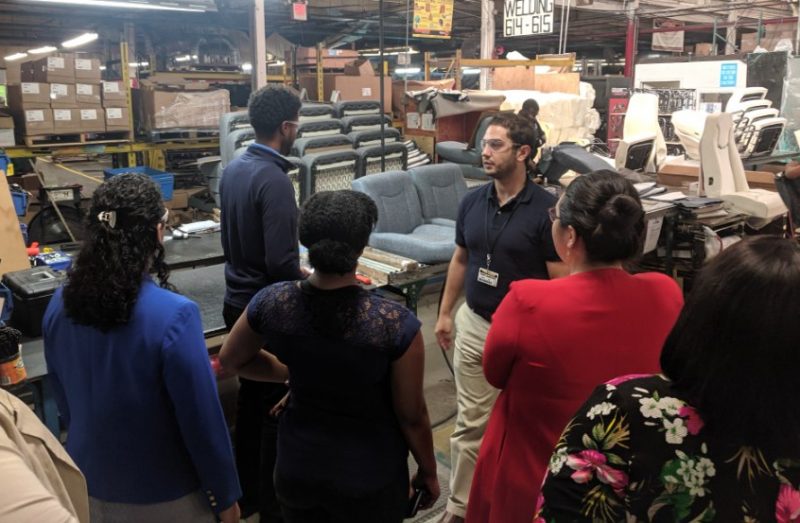 Bottom Line's mission is to help first-generation students from low-income backgrounds get into college, graduate, and go far in life. Their vision is to dramatically transform urban communities by producing thousands of new career-ready college graduates.
Students from various schools and majors joined FSC employees on a factory tour and candid discussions about college experiences, life lessons and career paths in manufacturing. Employees represented many levels of the company, including our Executive team, Manufacturing Engineering, Accounting, and Marketing. Craig Freedman joined the group to share the company's history and answer questions about his role as CEO.
Bottom Line member and senior Accounting major, Jorge Perez, shared his experience with the organization as he graduated high school in Chicago, entered college at Illinois State University and recently landed an internship with Freedman Seating. "It's nice to know someone always has your back," said Jorge about his Bottom Line advisors.
It's nice to know someone always has your back. -Jorge Perez, ISU Class of '20
Freedman Seating is proud to be a community partner in education and training in manufacturing. As we continue to grow and add jobs, we firmly believe that these efforts will not only benefit us, creating a larger, highly skilled workforce available to hire, they will also ensure that the Midwest's manufacturing industry is perpetually sustainable.
---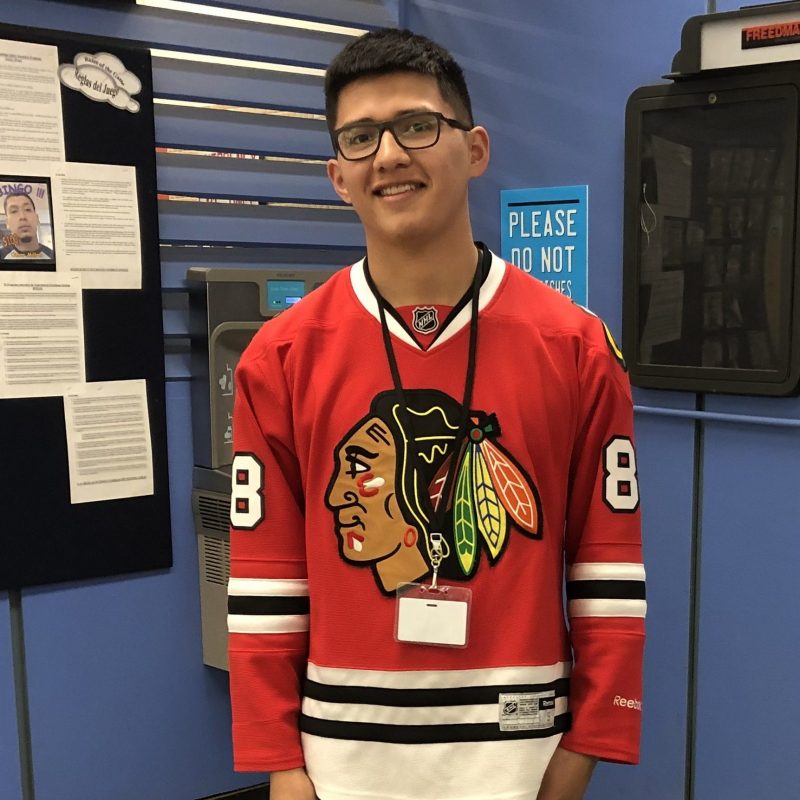 About Bottom Line
Bottom Line was founded in 1997 as a small nonprofit supporting 25 high school seniors in Boston. Our organization has grown dramatically over the last 20 years and now serves almost 7,800 students across Massachusetts, New York, and Chicago with the shared goal of all of our students getting into college, graduating, and going far in life. With sustainable growth, our vision is to transform urban communities by producing thousands of career-ready college graduates who are breaking the cycle of poverty. Our trained advisors deliver intensive, one-on-one advising and support from college application all the way through college graduation. To date, more than 2,000 first-generation-to-college students have gone on to earn their bachelor's degrees through our proven program. Our national graduation rate is 78%, which is up to four times the national average for the population we serve.