Safer Foundation held its annual Spring Gala on May 18, 2019 at the Museum of Science & Industry in Chicago, hosted by ABC7 anchor and reporter Karen Jordan. The organization called this a year of "deeper impact," and said it served more than 5,000 clients.
The evening was a celebration of Safer's impact in the communities it serves with the help of private businesses, community organizations, and leaders across the city. Honorees included U.S. Congressman Danny K. Davis, Lt. Governor Juliana Stratton, and employment partners like Freedman Seating.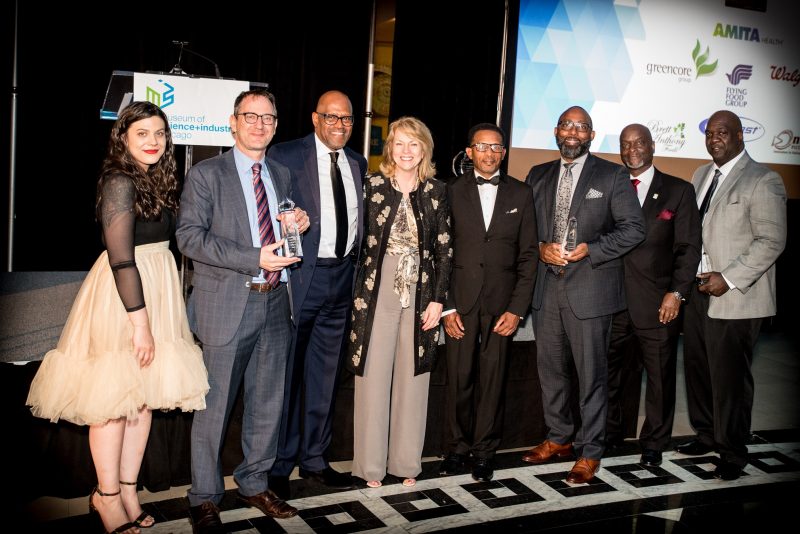 Chicago-based Safer Foundation is one of the nation's largest nonprofit social impact organizations focusing on Human Capital Development for People with Criminal Records. Safer serves over 5,000 individuals each year in the Chicago metropolitan area, with regional reach in urban areas in the Quad Cities. Safer's core mission is to help people with records become employed, law-abiding members of the community.
"Safer Foundation allows us to fill various workforce needs, while providing an opportunity to those in need of a second chance," says Craig Freedman, CEO.
Safer Foundation's reentry programs and services are an important part of the strategy to keep communities safe and secure. That includes providing workforce training services and assistance to people with arrest or conviction records and those who have been released from jail or prison or who are preparing to be released.
Freedman Seating currently employees nearly 50 individuals through Safer Foundation. These individuals are applying skills from previous work experiences and also developing new skills. Ongoing training and education allows employees to identify an obtainable career path.
"We are most proud of our employees. If you have the will to work hard, you have a chance waiting at Freedman Seating," says Craig.