Freedman Seating introduces innovative  walk-in delivery truck driver seat with Tempronics Personalized Climate Seating System enhancing operator safety and performance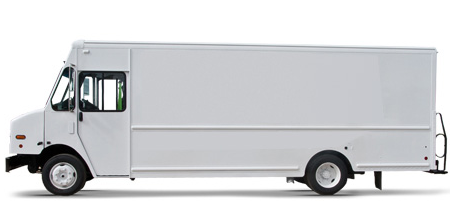 Freedman Seating's innovative new ClimaControlTM seating system features Tempronics advanced personalized climate seating technology for last mile delivery, commercial walk-in delivery trucks.  The system has been specifically designed for open cabs with active operators where traditional HVAC systems are ineffective.  The Tempronics climate seating solution has also been shown to reduce HVAC energy load in hybrid and electrical commercial vehicles resulting in extended range.
Powered by Tempronics patented Climate RibbonTM, a distributed thermoelectric technology, the climate system delivers fast, efficient and effective conductive cooling/heating directly to the occupant providing significant thermal relief.  Complementing the Tempronics Climate RibbonTM  with ventilation provides complementary evaporative cooling keeping the user dry,  increasing comfort.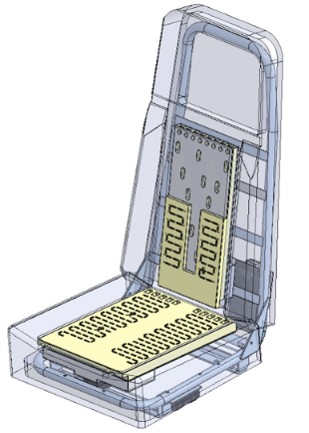 "The system has been optimized to deliver a "time-to-cold" sensation in 3 to 4 minutes, 4x times faster and more intense than conventional climate seating systems used in passenger automobiles" said Don Dutton, President and CEO for Tempronics.  "Performance testing has demonstrated reduced user discomfort in extreme hot and cold environments enabling improved safety and performance".
"We are extremely excited to be the first to market with the Tempronics Climate RibbonTM Technology in the walk-in delivery truck market" said Dan Cohen, President of Freedman Seating.  "It is a significant step forward in improving safety, performance and comfort for vehicle operators at a time when attracting and retaining service professionals is extremely tough.  This announcement represents another major benchmark in Freedman's 125 year history as an innovator of seating systems to the commercial market".
---
About Tempronics:  Tempronics, based in Tucson, Arizona, delivers personalized climate systems for improved comfort, performance, and well-being.  Tempronics patented Climate RibbonTM  is easily integrated into a variety of products including seating systems, wearables, and medical products.
About Freedman:  Freedman Seating is a seat manufacturer in Chicago, IL; designing, engineering, and manufacturing seat related products for many different markets, including small bus, mid-size coach, heavy-duty transit, rail, marine, delivery truck, and para-transit. Freedman Seating is a ISO 9001 registered company with an on-site A2LA Accredited Mechanical Testing Lab.