Freedman Seating Company to feature new French/English version of its Priority Seating vinyl at Canadian Urban Transit Association's Annual Transit Show.
The annual conference takes place November 18-21 at the InterContinental Toronto Centre. Register here. The Canadian Transit Show will be held on November 20 at the Metro Toronto Convention Centre (MTCC).
Freedman Seating will be exhibiting at the annual transit show alongside industry partner USSC Group (Booth 2015). On display will be two Freedman Seating passenger seats exceeding all applicable US & Canada Motor Vehicle Safety Standards.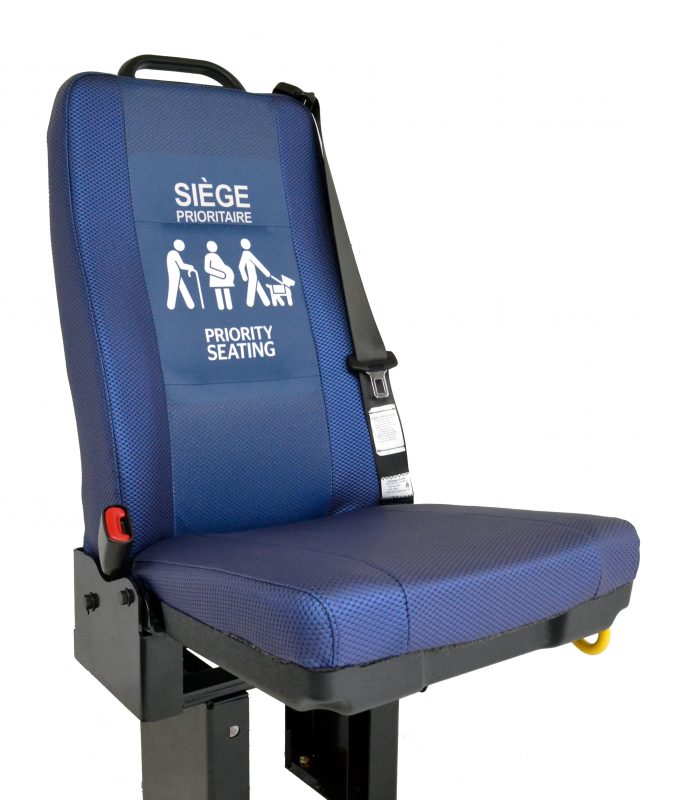 GO-ES Flip Seat with new French/English Priority Seating Vinyl

The Freedman GO-ES Seat is designed for flexibility to accommodate your passengers growing needs.  Designed for easy customization, The GO-ES Seat is shipped "option ready" giving you the flexibility to quickly add accessories in the field.
Priority Vinyl is a high quality printed vinyl that identifies specific seats as being "reserved" for priority passengers. Available on any Freedman back cushion or insert, Priority Vinyl has been designed specifically to pair with Morbern's Wave Freestyle Blue. Both Priority Vinyl and matching Wave Freestyle Blue are easy to clean, stain and chemical resistant, antibacterial and antimicrobial. As with all Freedman Seating fabrics, these heavy duty, transit grade vinyls meet FMVSS No. 302 for flammability and smoke.
Esquire with new Camira Polyester Fabric
We gave our engineers two priorities, Safety and Comfort. They gave us the stylish Freedman Esquire seat. Features include height adjustable 3-point shoulder belts, Knee Saver backrests for increased hip-to-knee room, and contoured head rests. The Esquire meets FMVSS 210 and 202A to provide the ultimate combination of safety and comfort for all passengers.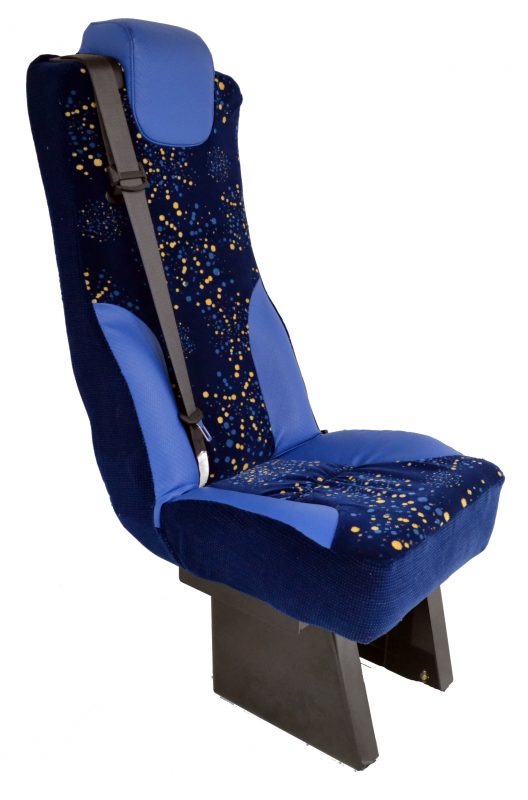 Camira's newest collection f lightweight polyester fabrics including three abstract patterns and one plain. The patterned fabrics incorporate a textured yarn to give a three dimensional appearance and with trend focused colors, the fabrics hold a contemporary look and soft finish while retaining durability and performance.
About CUTA
Public transit underpins the framework for livable, efficient and healthy communities. CUTA's success is measured by the success of our members, the value they gain from membership and the strength of our collective influence on advancing public transit and integrated urban mobility in Canada.
CUTA members include the vast majority of transit systems in Canada, from Victoria and Vancouver to Halifax and St. John's. Members include transit systems, government agencies (federal, provincial, regional and municipal), business members (companies or persons engaged in the manufacture or sale of transit equipment or services) and affiliates (associations, individuals and others).
CUTA's extensive network of national and international associations and stakeholders builds active partnerships designed to strengthen the industry and build support for public transit and integrated urban mobility.