Freedman Seating's focus on the "greening" of its manufacturing includes reducing pollution and waste by minimizing natural resource use, recycling and reusing what was considered waste, and reducing emissions.
This cannot be accomplished without first educating both employees and vendors on the importance of sustainability. For this reason, in 2017, managers and executives drafted an official Environmental Statement.
Freedman Seating Company is committed to managing the environmental impact of our operations. It is our policy to assure the environmental integrity and sustainability of our processes and facilities at all times.
A key point of the policy is to encourage participation among our employees by promoting environmental responsibility.
Employees are eligible for cash incentives by riding their bikes to/from work at least 10x per month. This past May, FSC Green Team and Bicycle Club promoted the National Bike Challenge, a joint effort between Love to Ride and the League of American Bicyclists, to further encourage employees to bike to work and increase leisure rides.
"We sought out the National Bike Challenge as a way rally employees to try bike commuting and continue to incentivize those who already ride to work," said Will O'Connor, Design Engineer and Green Team member.
A Tool for Encouraging Riding
Riding a bike has tremendous benefits and the best way to realize those benefits is to get on a bike. Love to Ride provides the incentives, tools and support to help individuals start riding and experience the joys and benefits of bicycling firsthand.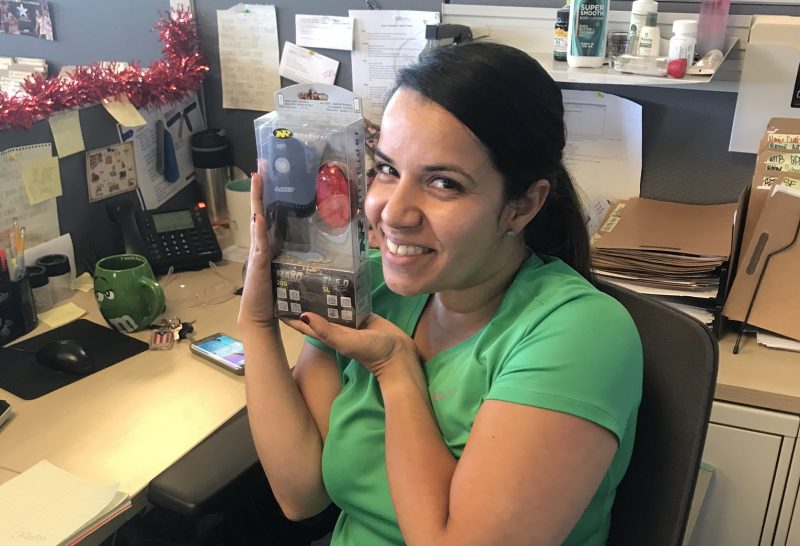 Love to Ride offers a single platform where you can keep track of your riding, find answers and resources to help you ride more confidently, get access to discounts at local bike shops, win prizes for riding, and to encourage your friends and colleagues to ride (and win prizes for that too!).
The Challenge
Participants registered online, logging miles and sending notes of encouragement to fellow riders. Earning virtual badges and points towards prizes was a daily incentive.
Local bike shop, Comrade Cycles (1908 W. Chicago Ave.) participated as the official sponsor for Team Freedman, offering a discount on parts. Employees were also entered to win a Free Bike Light and Tune-Up!
At the end of May, 17 riders representing Freedman Seating logged 1,318 miles over 191 trips, offsetting over 900 lbs of CO2. Freedman Seating is proud of all who participated and thankful to Comrade Cycles for sponsoring the additional give-a-ways!
"Thank you to all those who participated! The Green Team Transportation Committee and the Freedman Bicycle Club are excited to see so many riders as we continue to encourage bike commuting and other sustainable transportation methods. What an accomplishment to have amassed so many miles in just a month," said O'Connor.
---
About Love to Ride
Love to Ride is the online platform that gets more people riding, more often. Through our website and programs we have engaged more than 310,000 people and have encouraged more than 77,000 'non-riders' to try riding a bike.
We work with cities, businesses, advocacy groups and riders around the world to provide best practice bicycle encouragement programs and make it easy and fun to encourage our friends, family, colleagues and community to rediscover the joys of riding.
More about Love to Ride for Cities. More about Love to Ride for Business.
About the League of American Bicyclists
For generations past and to come, The League represents bicyclists in the movement to create safer roads, stronger communities, and a bicycle-friendly America. Through information, advocacy and promotion, we work to celebrate and preserve the freedom cycling brings to our members everywhere.