We are informing all customers of a modification to the Freedman Family 3PTA seat cover effective January 1, 2018.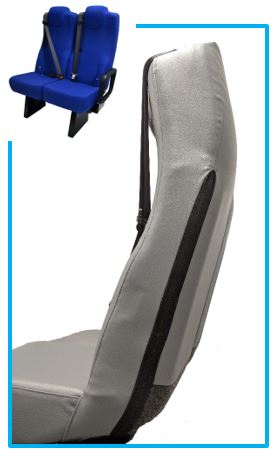 A zipper has been added to the back of the Family 3PTA cover. This zipper will always be located on the same side as the seat belt retractor (closest to the wall).
This modification will improve our manufacturing process and production efficiency, allowing Freedman Seating to hold a competitive price without compromising quality or safety.
Modification only applies to the Family 3PTA seat.
This does not affect the seat or seat belt function.
The seat remains FMVSS compliant.
This change has no effect on pricing.
New cover is standard with all Freedman in-stock fabrics or vinyls and any special order or customer supplied materials.
Replacing existing covers is not necessary.
Freedman Seating understands the importance of consistency and quality; therefore, this update will be permanent. We believe this modification falls within an acceptable tolerance range and will continue to provide excellent products and services to its customers.
Please contact your Freedman Seating representative if you have any questions.