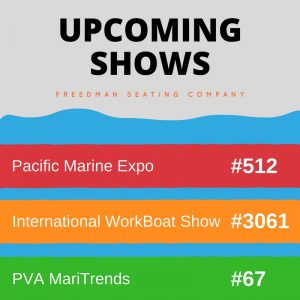 Freedman Seating offers a wide array of seating solutions for the marine market, including passenger and helm/captain seats.
Designed, engineered and manufactured in the U.S., FSC marine seats are lightweight and available in a variety of passenger configurations to meet your specific vessel layout. Freedman marine products are available with anodized aluminum bases and legs, deck track mounting, under seat life jacket storage and other customizable options. Seats are built to the highest-quality standards and ensures all seats are compliant to applicable safety standards.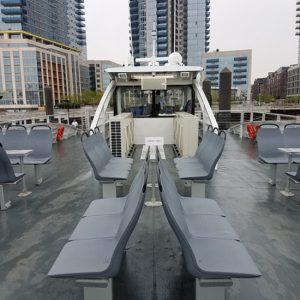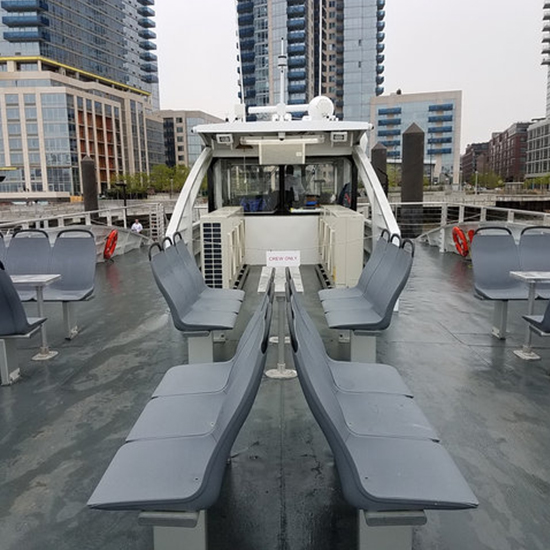 Most recently, Freedman Seating was awarded the New York Citywide Ferry Service Project, which will include Freedman's Gemini seat throughout its 19 vessels. The NYC Ferry service debuted in May 2017, carrying passengers along the East River in Manhattan. The new vessels built by Metal Shark and Horizon Shipbuilding will carry an estimated 4.6 million passenger trips per year on Freedman's Gemini seats.
The Gemini seat is engineered for maximum seating capacity, safety and longevity. Its space saving design is ergonomically efficient and ultra-lightweight. Ultimately, Freedman passenger seats give boat builders more passenger load capacity and seating options, making the Gemini seat a perfect fit for NYC Ferry.
READ: NYC Launches New Citywide Ferry Service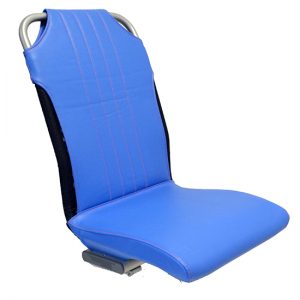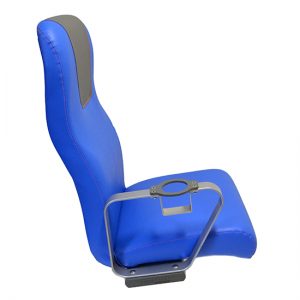 A unique line of Freedman Seating legacy seats have been re-engineered for the marine market. Every seat is proven in the field as a superior alternative to the existing options.
Freedman Seating will be featuring several products at upcoming industry events, including the Pacific Marine Expo (November 16-18, Seattle, WA), International WorkBoat Show (November 29 – December 1, New Orleans, LA) and Passenger Vessel Association PVA Annual Convention at MariTrends (January 28-31, Savannah, GA).
CitiPro — Lightweight, strong, safe and practically vandal proof. Its modular construction creates the most maintenance-free seating solution in its class.
Gemini — Engineered for maximum seating capacity, safety and longevity. Its space-saving design is also ergonomically efficient.
Genoa & Genoa Plus — Ultra lightweight and durable, the sleek Genoa seat is ideal for outdoor accommodations. Choose from a variety of replaceable covers for a modern, easy-to-maintain alternative to deck seating. Various options can be fitted to make this seat the highlight of your next vessel. Designed for style and comfort; engineered for safety and reliability. New flip seat will be on display at upcoming industry shows.
Catalina — Comfortable, lightweight, and customizable, the sophisticated Catalina is the modern marine seat. Several add-on options and a wide selection of upholsteries make this the most flexible and attractive component in your vessel. Designed for style and comfort; engineered for safety and reliability.
See the full Marine lineup here.
Freedman Seating has been in business for nearly 125 years with a 400,000-square-feet manufacturing facility in Chicago, Illinois and sales offices throughout North America. Freedman's hallmark is no-nonsense customer service and on-time delivery. 800 employees produce over 2,000 seats per day. ISO 9001:2015 registered with an on-site, A2LA-accredited test lab and our products are HSC CODE ANNEX 10 static testing compliant.